'Conception' – The birth of 'The Phoenix' is a compilation of the two novels that preceded 'The Phoenix' series. 'The Final Straw' and 'Unfinished Business'.
A vigilante killer seeks revenge. A heart-rending story of loss. What moulded the character of the main male protagonist of the series that features this vigilante killer?
Buy Conception on Amazon
Buy Unfinished Business on Amazon
If you enjoy reading about classic bands and their struggling musicians in a great musical period then you'll enjoy this detailed and informative read. Perfect for those with an interest in Rhythm and Blues, Blues, Soul and Progressive Rock.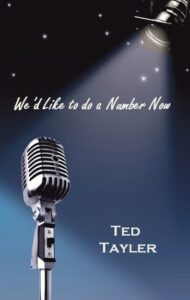 Buy the kindle version from Amazon
A collection of twelve short stories with an unexpected twist. Will you identify 'The Sting in the Tale' before you turn the final page?
Buy the kindle version on Amazon